An Introduction To Sports Suspensions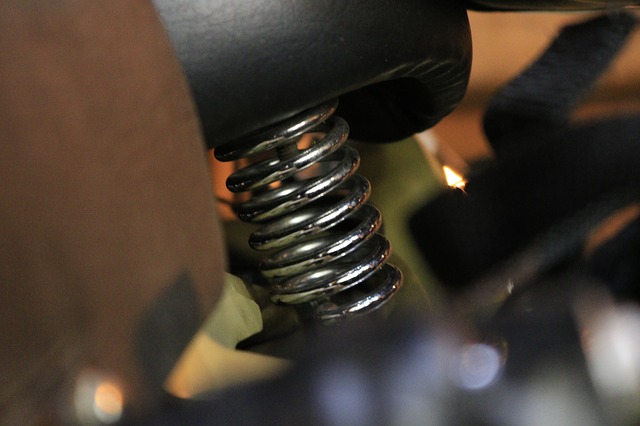 Who Would Benefit From A Sports Suspension Installation?
Sports suspensions are generally installed for the following reasons:
For drivers wanting to achieve more sporty driving performances or/and to lower a vehicle. This doesn't mean that standard suspensions from different manufacturers are inferior in quality or bad.
But to match up to the requirements of most motorists, "ride" comfort happens to be the more important factor for the standardized suspension systems. For many consumers, a safe and comfortable driving experience will usually be more important when compared to maximum lowering abilities to take corners and bends faster. Before we go into the article if you are looking for shock absorbers then see 'UK shock absorbers'.
But How Are You Using Your Vehicle?
Do you use your car for more than just going to work and shopping, such as wanting a more sporty and faster vehicle to drive over the weekend? Do you use your car on the race tracks such as Nürburgring or would you like to take advantage of the stunning serpentines that the Eifel is known for? Is appearance an important factor for you and would you like to cut great figures at a tuning meeting?
If you agreed to 1 or more of these questions, a sports suspension installation might make perfect sense. However, if the above-mentioned benefits are not that important, then you may feel more comfortable with cheaper, yet quality standard equipment
Comparing The 3 Types Of Sports Suspensions
Sports suspensions fall into 3 different categories, including air-spring, Coilover, and sports systems. But you may be wondering how they differ?
Sports Suspension Without Thread: The Pros And Cons
The Pros:
With a normal sports suspension, a combination of springs and shock absorbers are tuned in such a way that they are more "sporty" when compared to a standard suspension.
Ride comfort is similar to a standard suspension since the damping typically stays unchanged at a specific preset level, ensuring uncomplicated and easy driving pleasure.
The Cons:
When compared to the Coilover suspension, the damping preset is fixed which means it can't be adjusted using a screw thread. This offers fewer adjustment possibilities and flexibility to the personal preferences of the driver. But is still an upgrade when compared to standard suspensions.
Performance Coilover Suspension
These suspension systems come with screw threads. This allows the lowering to be adjusted separately or individually. This can be done by either the tuner or driver, screwing the thread by hand to a desirable height. A workshop or tools are not needed for this.
When altering the hardness, and the compression and rebound damping, the coil-overs provide more flexible adaptations to various conditions when it comes to both the vehicle and the track.
Retrofitting air suspensions is usually costly since there are many different components involved and the linked complexity. This also means it is not also possible for many vehicles.
Installation: How To Install A Sports Suspension
You should only allow a professional to install your sports suspension. You could possibly replace your own suspension if you have the know-how and a bit of experience, but installations carried out by an experienced automotive mechatronics technician or specialist workshop is a better, more reliable, and safer option.
Over and above the warranty on your installation, and the correct registration and wheel alignment, you are also fulfilling the requirements set out by the ABE (general operating permit) and TÜV guidelines.
We don't want to and cannot provide step-by-step instructions on how to install a suspension system. This would extend far beyond the original scope of the article. However, we do suggest watching this fantastic installation video which goes into much more detail on the aspects involved in suspension installations.