A SIMPLIFIED GUIDE FOR THE WORKING HOURS OF THE EVERYDAY HEAVY-GOODS VEHICLE (H.G.V)/ LARGE-GOODS VEHICLE (LGV) DRIVER WORKING IN THE UNITED KINGDOM (UK).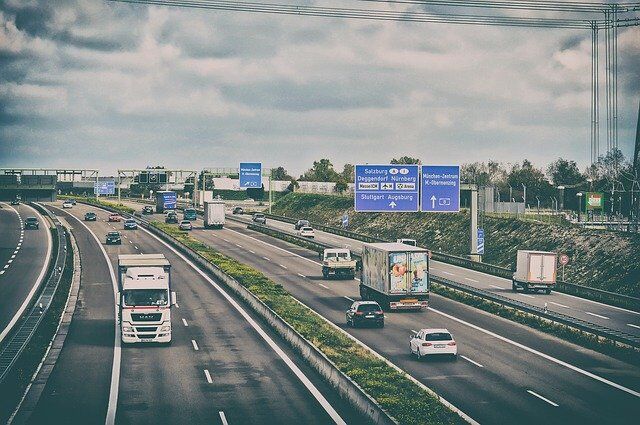 One of the best and most essential ways to safeguard the safety of your heavy-goods vehicles (HGD) drivers and fleet managers is to ensure they steadfastly respect the correct working hours. At the same time, you must consider employing vehicle safety technology which is important for providing efficiency in such a line of business.
At first, many individuals are stunned how a split-second lapse in concentration or a bad decision by an exhausted driver can be devastating, causing needless fatalities on our roads and avoidable losses. Often, the worst happens when your HGV driver starts falling asleep when on the road; it is a risk none should have to suffer.
Luckily, trustworthy professionals have designed the StopSafe system to particularly help remedy this problem; please read on to know how to stop the occurrence of this preventable risk in its entirety!
Unfortunately, there are very minimal inducements for your staff members and drivers to master and follow all the basic requirements needed during driving hours. Usually, what hampers the perfect planning of your Heavy-Goods Vehicles (HGD) driver's schedule is an unclear schedule of all considerations to take on when driving or taking a break.
We have provided this simplified write-up to provide what must to consider to such effect.
What Are The Limits For Driving Hours For HGV Drivers In the United Kingdom (U.K)?

The European Union (EU) has set out all the rules regulating the driving hours for heavy-goods vehicles (HGD) drivers and fleet managers, as backed and protected by British law. They include the following:
The driver only has a 9-hour driving limit which can be increased to ten (10) hours twice each week
The drivers are limited to cover fifty-six (56) hours limit every week
Drivers are limited to undertake ninety (90) hours on the road for every two (2) weeks
All Heavy-Goods Vehicles (HGVs) drivers must utilize and take a rest during their legally-mandated break periods. It is important to rest for least a 45-minutes break for every 4.5 hours covered on the road. This driving time can be taken on in a single period or multiple sessions; regardless, a 45-minute rest is necessary for the driver after every 4 hours and 30 minutes.
Other factors held constant, the longest driving journeys are likely to be short periods or a single sitting. Therefore, the driver may opt for the split break between a single 15-minute break and a 30-minute break period. Please note: the initial split break is not considered a break if lasts less than fifteen (15) minutes. Also, it will not be considered part of the driving time.
The HGV professionals only consider split breaks of 15 minutes and a minimum of 30 minutes. For this reason, the driver and fleet manager are likely committing criminal transgressions whenever they disregard or dishonour these basic working hours.
What Is The Difference Between Driving Time And Working Time For Heavy-Goods Vehicles (HGV) Drivers?
For many people, driving time and working time for HGV drivers almost sound like the same thing. However, the two cannot be any different.
Driving time defines how long the driver must spend behind the steering wheel in a moving vehicle for heavy goods. On the other hand, the working time is all the time the driver must give for the success of the transport exercise in its entirety, whether driving or not.
Among others, a driver's duties for heavy-goods vehicles (HGV) include the following:
Driving and operating the subject vehicle
Loading and unloading stock from the vehicle
Supervising the loading and unloading of stock on the vehicle
Training a novice driver for the C.P.C or other job-related tasks
All practices to clean the vehicle and maintain it in the perfect working condition
Identifying and reporting all possible defects in the vehicle
Any other administrative roles such as reliable forward-thinking planning, day-to-day vehicular operations, even when all scenarios remain unknown
Conclusion
Right here, we have discussed the professional driving and handling of the heavy-goods vehicle. We have also noted instances where driving time is the key function of the ordinary heavy-goods vehicles (HGV) driver.
However, we have also noted circumstances where the working hours for HGV drivers are determined in various ways, meaning the implications can be complex and different, as the